Custom Headstones in Newark, DE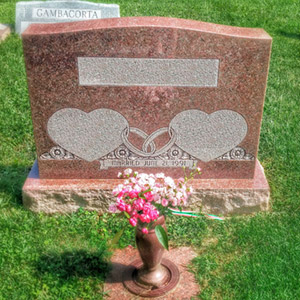 Since 1969, we have been providing quality custom headstones throughout Delaware. We offer personalized craftsmanship for burial monuments, grave markers, and more. In addition, our company can clean and restore existing headstones to return them to their original appearance.
At Abba Monument Co, we understand how difficult it is to lose a loved one. There are dozens of tasks that must be done, all while you are grieving the loss of someone you cared for. Choosing a memorial headstone is just one of the many items that must be dealt with and it can feel overwhelming. Our caring and experienced experts will take the time to help you sort through our extensive inventory of quality headstones in Newark, DE, and select a marker or monument that best honors your late loved one. In addition, you can customize the lettering and design for the headstone in Delaware, in a manner that reflects the life you are honoring.
High-Quality Headstones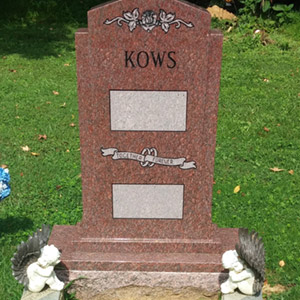 In conjunction to offering quality, custom headstones, we also provide a variety of cemetery services, including headstone cleaning and gravestone restoration. Time and weather can erode the lettering and original quality of a grave marker, but we can reverse these effects and bring it back to a state that properly marks and honors your loved one. When you're dealing with the difficult loss of someone you care for, choose a company that has been providing comfort and care to families for over 45 years. Customers contact us for cemetery services because:
We offer a selection of quality memorial headstones.
We offer headstone cleaning, gravestone restoration and other cemetery services.
We can customize the design and lettering of any headstone.
We bring over 45 years of experience to the business.
We provide custom cemetery lettering, on-site, without the need to remove and ship your stone out of state.
Our experts are compassionate and helpful.