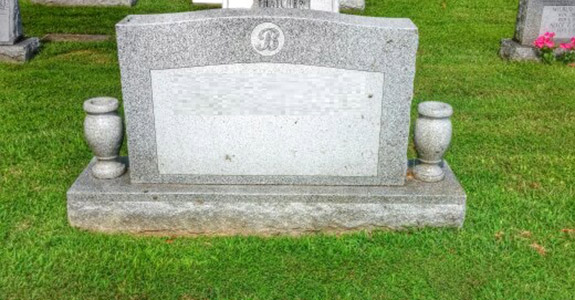 When you're choosing a gravestone in Delaware, call a company that has been comforting and assisting families for decades. Abba Monument Co. brings the compassion and experience that you need at the time you're most vulnerable. We will take the time to help you choose from our wide selection of high quality headstones and customize the design and lettering to best honor your loved one.
Personalized Gravestone Monuments
Our services include:
Quality gravestones: When a loved one dies, you want to choose a headstone that captures the spirit of the person you've lost. With 45 years of experience and craftsmanship, Abba Monument Co. is able to provide you with the absolute highest quality gravestones in Delaware, in a variety of styles and materials, including Barre Guild certified granite. In your time of grief, our experts will take the time to help you choose from our extensive collection to select a monument that best honors your loved one.
Headstone cleaning: Over the years, dirt and grime can build up on headstones, leaving them dingy and difficult to read. Our expert headstone cleaning will bring your loved one's grave marker back to its original appearance. Don't let these markers gather grime when you can keep them clean and polished.
Gravestone engraving: We offer customized designs and lettering for headstones, monuments and other grave markers. Choose from a variety of styles for engraving headstones or bronze plaques. We'll help you find the words to pay tribute to your loved one.

Grave marker restoration: Time and elements can erode and weather once magnificent headstones. Let our experts restore them so that they can continue to serve as markers for the family members and friends you've lost. No matter what kind of grave marker, we are confident we can help restore it.


Choose a gravestone for your loved one with Abba Monument Co. by calling 302-738-0272. Or, give us a call to inquire about any of the monument services that we offer.